4 Fundamental Tips for a Successful Roof Installation
March 24, 2022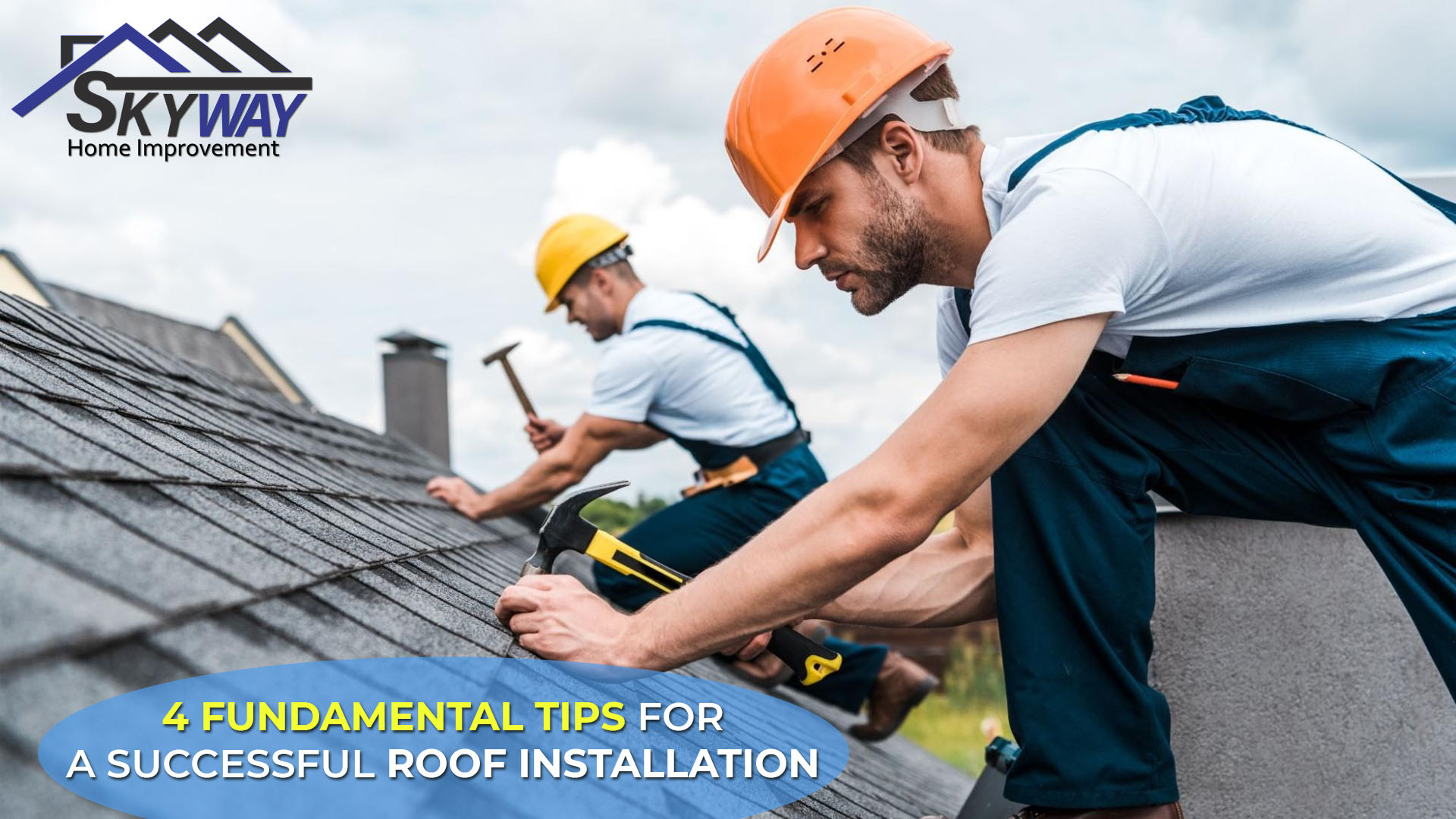 Tips for a Successful Roof Installation
One of the most significant purchases that homeowners will make is a roof installation. Known 4 Fundamental Tips for a Successful Roof Installation:
If your current roof is already more than 20 years old, it might be time to switch to a new material.
Carefully consider each roofing option, especially the advantages and disadvantages of each.
Check out tips to ensure a successful roof installation below:
1) Choose The Material
If you want a successful roof installation, a significant consideration to think about is the roofing material. When choosing the right materials, some essential factors to keep in mind are its price, appearance, and lifespan.
Roofing materials that can last for a long time, such as concrete shingles or metal roofing installation, are good choices if you want to make a long-term investment.
2) Know the Project's Scope
The scope of the project explains all that your roofing project must accomplish. Knowing and comprehending the scope of your project will help you make educated decisions and keep it on track from the planning stages to the conclusion.
3) Select The Right Contractor
One way to ensure your new roof's proper installation is to hire a professional roofing contractor to handle the project.
Most homeowners' commit the mistake of choosing a roofing contractor solely based on the price. Never sacrifice quality to save a few dollars now and choose a reputable and reliable roofing company.
Take the time to look around for the right contractor.
4) Review Building Codes
Roof repair and replacement, as well as all other types of construction and restoration work, should adhere to applicable building codes. Buildings that are determined to be non-compliant may face fines and may have to be demolished and rebuilt, potentially doubling project costs.
One of the reasons you should only use a licensed and bonded roofing contractor is that you can rest assured that your roof will meet all building codes. This role includes ensuring that old and out-of-date roofs are up to code.
Getting a new roof is one of the significant investments that homeowners will face at some point. With the help of these fundamental tips, you'll have a structurally sound and beautiful roof for your home that will last for years to come.
Skyway Home Improvement is a construction company located in New Jersey. We are fast and our goal is to provide a service that exceeds clients' expectation. Contact us on Facebook.
4 Fundamental Tips for a Successful Roof Installation: SHI