What To Do for a Successful Artificial Turf Installation?
February 14, 2022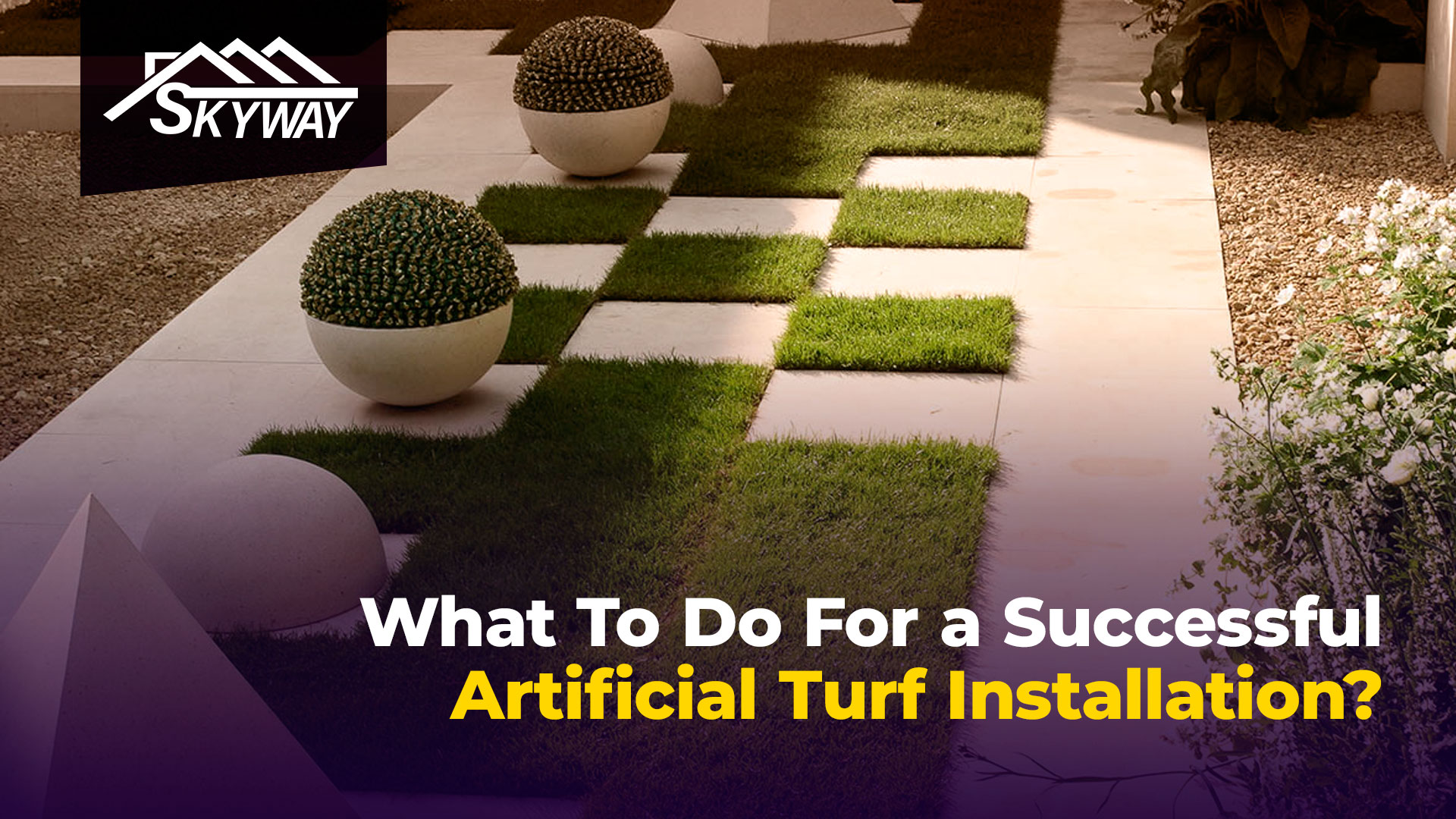 Artificial turf used be reserved for mini-golf, sports fields, and surreal retirement community homes.
Artificial turf is being considered by homeowners from coast-to-coast.People are looking for landscapes that are low maintenance and don't take much water. And as those requirements have become more important, the quality of "fake grass" has risen considerably.
Have the Best Yard on the Block
Maintaining real grass around the exterior of the house can be a headache. Lawns require a lot of water, mowing, fertilizer, and pesticides—all of which takes time, patience, and money. Artificial turf is an eco-friendly alternative that offers an always-green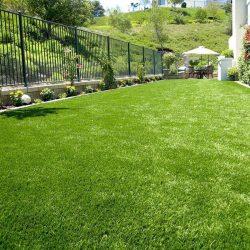 upgrade to a variety of outdoor spaces.
There is no limit to how you can use artificial turf in your landscape design. Whether you have a big backyard, tiny balcony, or something in between, a wholesale artificial turf and synthetic turf supplier, has done it all! Discover some of the stunning uses for artificial grass to improve households' outdoor living spaces and curb appeal.
Achieve a Sprawling Lawn
Artificial turf is a great solution for small and big spaces alike. Create unmatched curb appeal by donning a large front yard with artificial grass. It takes the time, money, and frustration out of trying to keep a real lawn up to par. Plus, it never has to be watered, making for an eco-friendly upgrade that also saves money on your water bill. With your lawn mower in retirement, you get to reclaim your weekends.
Pair it with the Patio
A great backyard is a place that can be enjoyed all day long, from playing Wiffle ball in the afternoon to roasting marshmallows at night. The clients for this Artificial Turf project installed a gorgeous back patio complete with a gas fire pit, which they complemented with vibrant turf. The grassy surrounding softens the hardscape and helps create an overall inviting space.
Make it Modern
A simple square backyard is transformed into a modern space thanks to a creative landscape design plan that incorporates gorgeous dimension. The artificial turf serves as the focal point with the surrounding features providing contrasting textures and colors. The concrete pavers, tall evergreen shrubs, stone patio, and cream-colored fence create a sleek outline that makes the green lawn the star of the yard.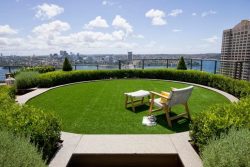 Do Up Your Rooftop
Don't overlook the rooftop when it comes to decorating! The setup features a dining area and daybeds atop faux grass, perfect for formal or laid-back hangouts. This city spot is ready for its own garden party.
Create a Pool Paradise
This outdoor environment offers a little bit of everything. Artificial grass around the pool allows for barefoot comfort, so the homeowners and guests can skip stepping on hot concrete zones. After a refreshing dip, the artificial grass provides
safety for wet feet, as well. There's no worry about slippery surfaces, and if someone does happen to take a tumble, the faux turf offers a soft cushion.
Bring Some Green to Your City Scene
Turf turns an apartment deck into an outdoor oasis. It provides a touch of greenery that is typically lacking in busy cities, and no one has to worry about turning on the sprinklers. Fresh air and outdoor entertainment can be achieved in high rise settings too!
Get Creative with Concrete
A bocce ball court in the backyard is sure to bring company over to the house! Create a stylish look by accenting the gravel court with some vibrant artificial turf. The fake grass will ground the space with its natural look, while the concrete pavers provide some modern flair.
Amp Up the Curb Appeal
A driveway is turned into a luxurious display by installing grass between pavers. The pops of green add vibrancy amid layers of neutral hues.
Skyway Home Improvement is a construction company located in New Jersey. We are fast and our goal is to provide a service that exceeds clients' expectation. Contact us on Facebook.