Five 2022 trends to Bathroom's remodel
April 19, 2022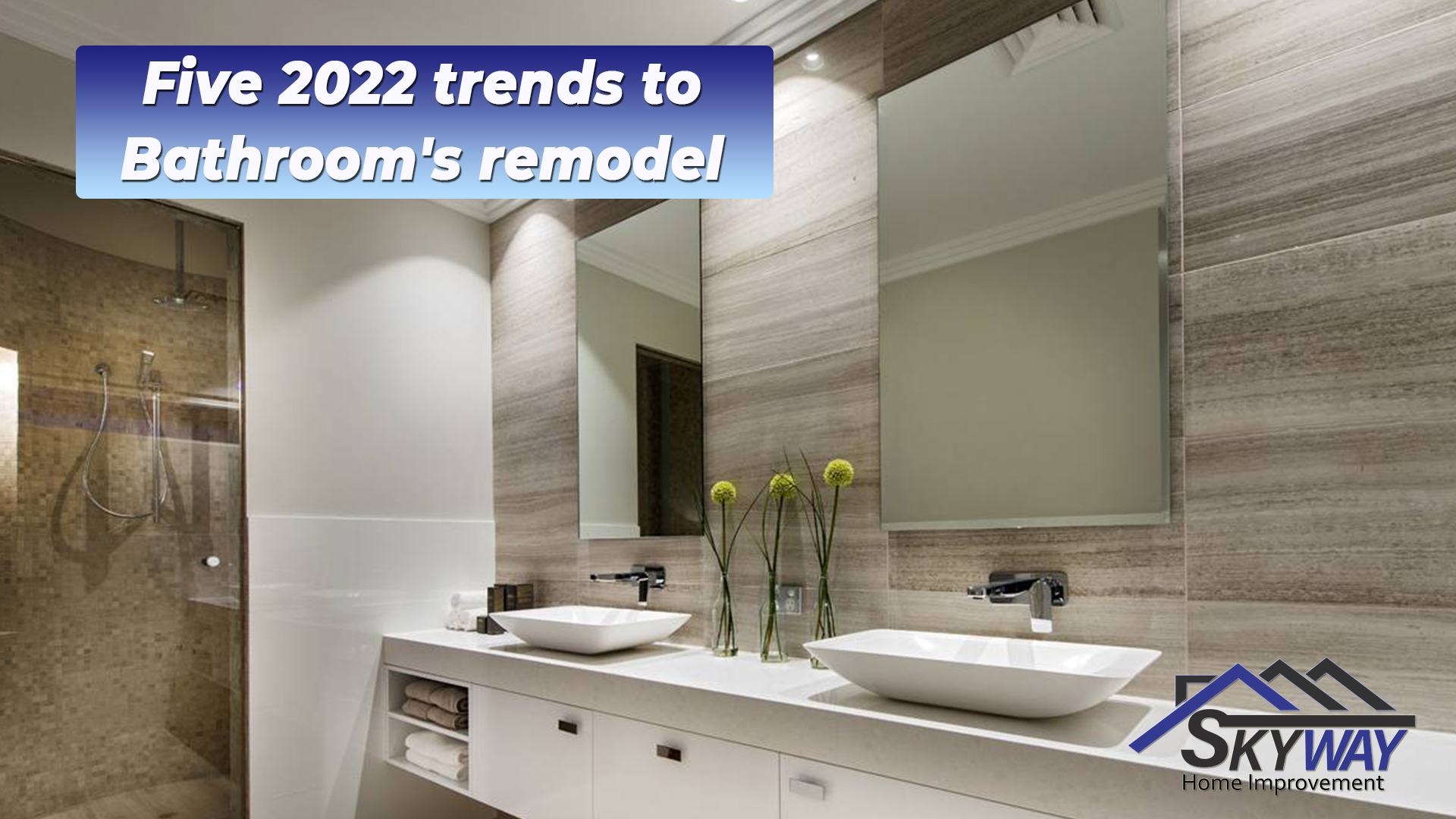 Five 2022 trends to Bathroom's remodel – Skyway Home Improvement
For many of us, a bathroom is more than just a space to shower in or brush our teeth; it's a space to relax and unwind in after a hard day's work, it's somewhere to rejuvenate or revitalize the senses before starting the day, or it's simply a room with a lockable door that we can escape to for a bit of peace and quiet! Whatever your bathroom is to you, it should be an amazing space that fulfils your needs while being stylish and inspiring, too.
Bathrooms are often an overlooked part of the home, as they're typically not as glamorous as other spaces.
So, if 2022 will be the year you finally put some effort into upgrading yours; we've got you prepared a list of five bathroom trends you should expect to see in 2022; including the return of scenic murals, plenty of plants, and mixing and matching textures.
1. Plants
You can create a calming spa-like sanctuary in which to be enveloped" (like in this London space Prideaux recently completed).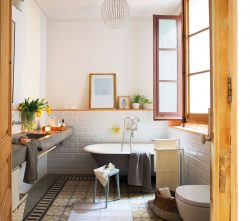 More time spent at home since the beginning of the pandemic has meant there is a need to feel connected with nature as a way to reduce stress and anxiety, so being able to retreat into a relaxing space that has been beautifully dressed with plants, can allow you to feel nurtured.
2. Spa-Like Features
Think luxury finishes such as tiled shower pans using detailed mosaic tile, euro style shower doors featuring thicker glass, minimal framing, stylish hardware and beautiful low maintenance granite or quartz solid surface countertops combined with on-trend undermount sinks.

3. Standout Benches and Stools
Benches and makeup vanity stools, especially when combined "with something soft and textured" will be the 'it' home accessory of 2022.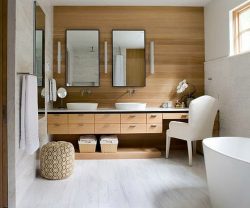 We are always crazy for delicious decorative bathroom accessories.
4. Marble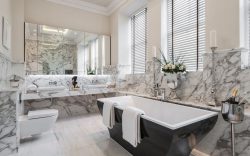 If murals are a little too over-the-top; a more subtle statement can be achieved with marble. He advises that interior designers can create "a feeling of opulence by using materials that contrast with each other to build visual and tactile texture in the room".
5. Mixing Textures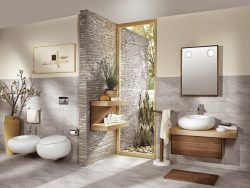 In the past, we saw minimalist and monolithic tones in bathrooms; but, for 2022, we are designing projects with glass meshed with sandwich mirrors, textured wall coverings, and movement within the space instead of the plain solid colors we saw over the past five years
SHI /Five 2022 trends to Bathroom's remodel
more information: housebeautiful.com