Repair the damage with us
May 31, 2022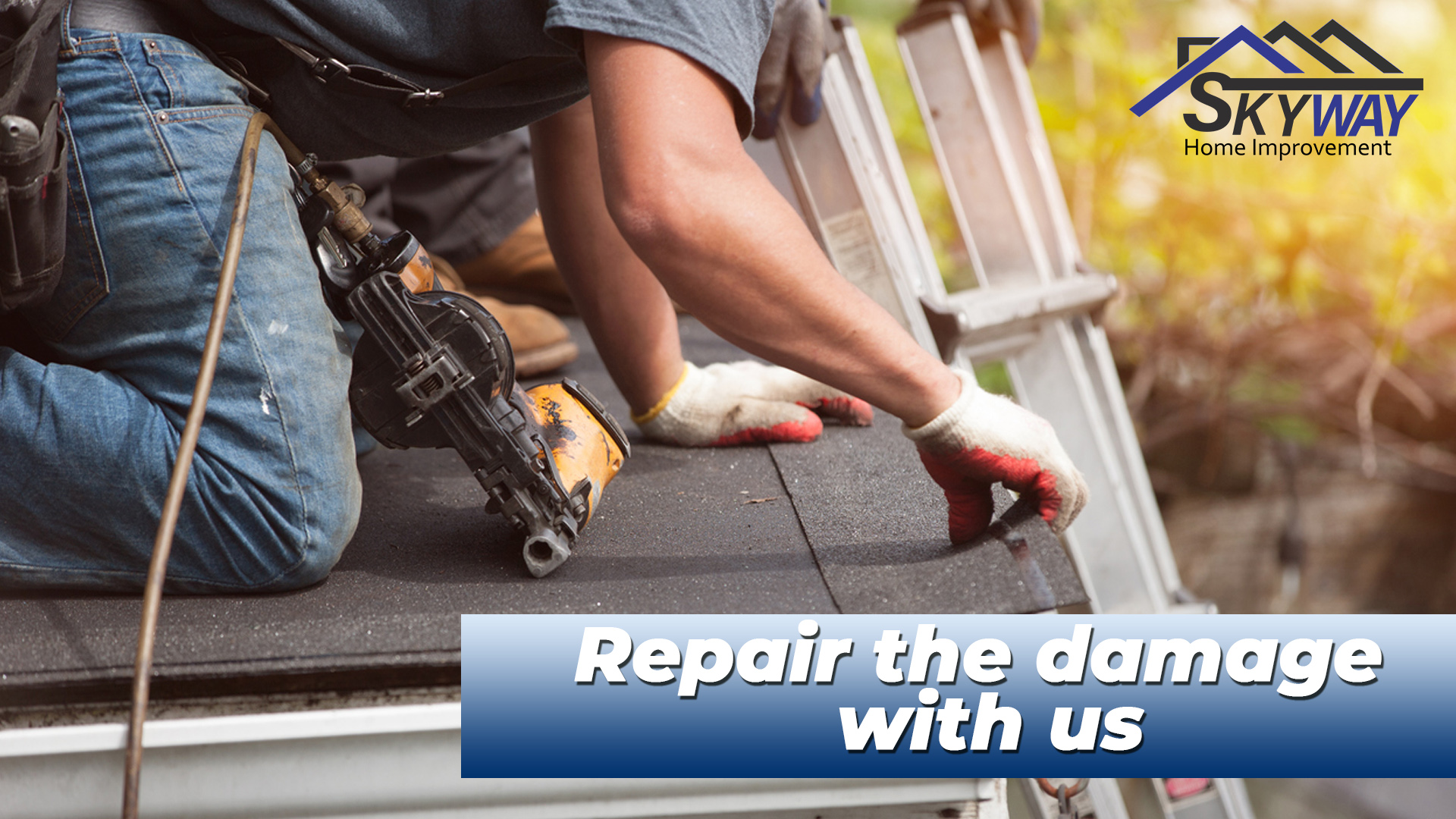 Repair your Roof damage with us
One of the parts that suffers the most damage is the roof, which can have leaks or moisture due to lack of waterproofing, inadequate repair, stagnant water or lack of maintenance.
If you own a property, you should know how important it is to maintain the construction in general; in order to avoid the appearance of possible wear and tear caused by weather conditions.
If you notice discolored or stained areas, as well as brown spots in the corners;  your home may have a moisture problem.
Some of the recommendations given to keep the roofs in good condition are; clean the roofs, especially the gutters, avoiding the accumulation of garbage; identify subsidence and waterproof the roofs to protect them.
There are roofs with different finishes, which is why it is important that both the diagnosis and the repair and maintenance be carried out by experts in the field.
Your shingles may have or even year warranty; but they may not last as long depending on the slope of the roof; the quality of the installation, the quality of the attic ventilation.
If your roof shows serious signs of wear and tear; have a roofing professional inspect it for you and see if it needs to be replaced; If your roof has suffered serious hail or wind damage or presents any of the irregularities mentioned above in this article , contact Skyway Home Improvement that uses the best construction materials to carry out repair work efficiently