How Much Does It Cost to Gut a House?
March 3, 2021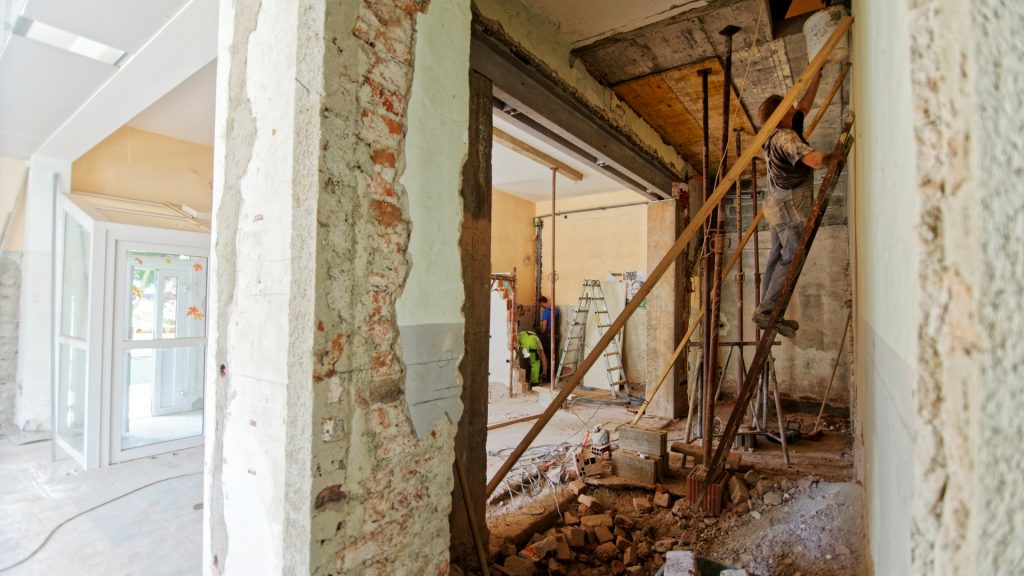 If you're following a fix-and-flip investment strategy, you've probably had fantasies of buying a property and tearing it down to the studs, especially if the property was in a great location.
Following that train of thought, you probably also wondered, "How much does it cost to gut a house?" Here's your answer.
While some estimates suggest that it costs between $100,000 and $200,000 to completely renovate a house from the ground up, the truth is that every renovation project is different. With that in mind; we've outlined some average costs below as well as the different factors that go into determining your bottom line.
What does it mean to gut a house?
In real estate, people often talk about doing a gut renovation when they simply mean that they're planning to remodel the home. Truthfully, there's a big difference between gutting a property and remodeling. By definition, "gutting" a home means bringing the entire interior down to the studs. However, sometimes, it can mean doing work to the exterior of the home as well.
In contrast, remodeling a home simply means redoing certain aspects. Usually, when people remodel a property; they leave the vast majority of the layout in place. In this case, they may redo many of the aesthetic and functional aspects of the property, but they often leave the core structural elements as is.
For this reason, to gut a property is often more costly and labor-intensive than simply doing a remodel. As an investor, it's important to be able to make that distinction because your out-of-pocket costs for gutting a home versus doing an intensive remodel are going to be very different from one another, and it's crucial that you have a clear idea of what to expect.
How much does it cost to gut a house?
Now that you know more about what doing a gut renovation project entails; the next step is to take a closer look at the potential costs. With that in mind, we've laid out some estimates below. Keep in mind that there are many factors that will affect your bottom line for your house renovation costs. However, these figures should give you some idea of what to expect.
Plumbing
According to a recent construction cost survey from the National Association of Home Builders (NAHB), the cost of installing new plumbing in a home adds up to be $14,745. This number generally accounts for 5% of new home construction costs overall. However, when you're gutting a home; you can save money by resolving to keep most of the plumbing where it's currently located.
Electrical
Luckily, the NAHB survey also includes figures for electrical work. According to the survey; putting in electrical work accounts for 4.7% of the cost of building a new home. This amount adds up to $13,798 and, notably, does not include fixtures. Again, you can save money by leaving the existing electrical work in place wherever possible.
Kitchen
Once you get into the nitty-gritty of undertaking your renovation project room by room, it's a little harder to get such specific figures. For example, the 2019 Remodeling Impact Report, which is a joint venture between the National Association of the Remodeling Industry (NARI) and the National Association of Realtors (NAR), found that the average cost of a kitchen renovation is $68,000.
That said, there's a lot of room to interpret the phrase "kitchen renovation" in different ways. For instance, in this case, an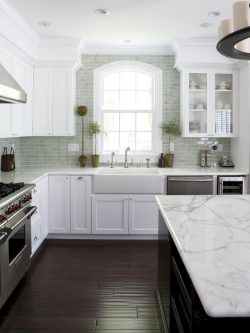 upscale remodeling project that includes custom kitchen cabinets and top-of-the-line appliances will likely run more than the suggested figure.
However, on the other hand, if you were to pick up ready-made cabinets from your local home improvement store and choose a variety of contractor-grade finishes, your kitchen remodel would likely cost less than what is being estimated here.
Bathrooms
As far as bathrooms are concerned, the 2019 Remodeling Impact Report suggests that a ground-up bathroom remodel costs an average of $35,000.
Keep in mind, this figure is per bathroom, so you'll have to multiply it to account for the number of bathrooms you have in the property. That said, according to the report, if you want to add an entirely new bathroom to the home while you're remodeling, you can expect your cost to be closer to $60,000.
Living rooms and bedrooms
Fortunately, living rooms and bedrooms are two projects that will go easy on your remodeling budget. Typically, unless you're planning on reconfiguring the layout of the property; these rooms only need new flooring and interior paint. HomeAdvisor (NASDAQ: ANGI) estimates that the average living room renovation project will cost between $1,500 and $5,500. Meanwhile, a bedroom remodel costs even less, averaging between $1,500 and $3,500.
With that said, if you have designs of adding an entirely new master bedroom suite to the property as an addition, you'll be in a whole new cost bracket altogether. The 2019 Remodeling Impact Report rates this project as one of the most likely to appeal to potential buyers. However, it may be best to proceed with caution. After all, the remodeling experts report that this project can cost a total of $150,000, on average.
Things tend to get even more expensive if you add a fireplace into the mix. At that point, the survey from the National Association of Home Builders estimates that you can expect to spend an additional $1,867 on materials and labor.
Basement
Finally, if you have the ability; converting an unfinished basement into a livable space was also one of the top projects listed on the NARI and NAR report. According to them; the remodeling cost for this project ended up being $46,900 on average.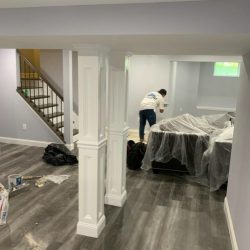 At a minimum, this project consists of waterproofing the space, insulating the walls and doing drywall, adding new flooring, and painting. However, if you want to do more, like converting part of the space into a bedroom; there may be some additional safety and livability requirements that you have to meet, which can add to the overall cost.
Factors that go into determining the overall renovation cost
Truthfully, while the figures above may help you when it's time to come up with a general estimate for your remodel cost, every renovation is different. At the end of the day; the total cost of your renovation is going to depend on a variety of factors.
To that end, we've laid out some of the most important factors below for your consideration. Take a moment to look them over so you can anticipate how they'll affect your budget.
-Permits
-Materials
-Labor cost
-Additions
-Changing the layout
-Property location and age
Financing options for gutting a house
Finally, since gutting a property is undoubtedly going to be a big cost, it's important to discuss some of the financing options that are available to you. With that in mind; we've gathered some of the most common avenues investors use to finance a home renovation below. Read them over to get a better sense of which option might be the best fit for you and your remodeling project.
Hard money loan
Lastly, you could consider taking out a hard money loan. Hard money loans are almost always provided by private lenders; rather than a bank or financial institution. As is the case with most private lending, approval for these loans is mainly based on the value of the property itself rather than your creditworthiness as a borrower.
However, keep in mind that hard money loans are generally short-term loans; which means that they can last anywhere from six to 36 months. Typically, the interest rates on these loans are often much higher than you might find with an institutional lender.
The bottom line
At the end of the day, the cost to gut a house is going to depend on a variety of factors. With that in mind; use this post as your guide to the various factors that can influence your bottom line as an investor.
Armed with this knowledge, you should have a better idea of what to expect in terms of the cost of this renovation project as well as a better idea of how to find out what your exact cost will be.