Transform Your Outdoor Living Space
February 10, 2021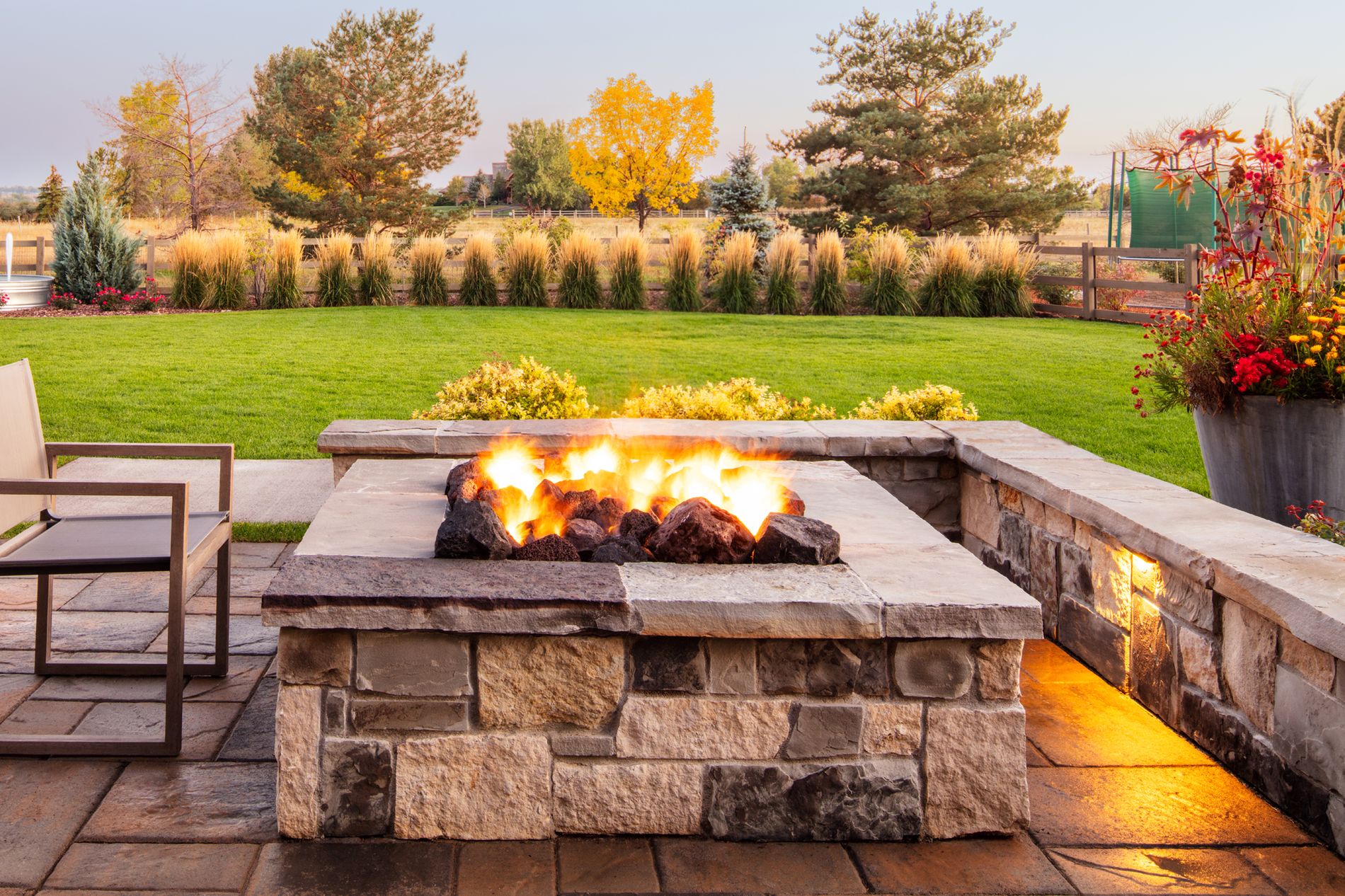 Home improvement projects aren't limited to indoors. In fact, not only can upgrades outdoor areas to expand your livable space, they can also increase your home's value.
Outdoor living projects account for almost one-third of renovation projects, according to a survey conducted by the National Association of the Remodeling Industry.
The findings echo trends reported by the National Kitchen and Bath Association; which found 43% of respondents said they designed outdoor kitchens in the past year and 41% expected an increase in outdoor projects in the coming year.
Outdoor kitchen
Entertaining areas can be anything; from a fully engineered cabana or a new paver patio with a pergola.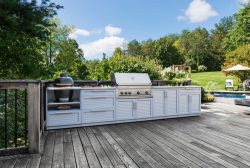 Favorites ones are outdoor kitchen; wrapped in hardwood with a granite countertop. It has clean lines and a unique custom look.
On the other hand, custom-built and prefabricated kitchens are also in high demand.
Along with recreation features like putting greens; bocce ball and basketball courts.
Hardscape features that add function and ambiance top many homeowners' lists, as well.
Examples include fire pits and fire tables; as well as water features like fountains, waterfalls, basalt columns and bubbling urns.
Understanding Landscaping Elements
Creating the ideal outdoor living space requires thoughtful planning and a holistic approach to landscaping.
Typically, when people consider landscaping; they think of plants and flowers.
However, landscaping includes a wide range of elements in an outdoor design that can generally be grouped into two main categories: hardscape and softscape.
Understanding the components and options within each category can help you create a cohesive design for maximum enjoyment.
Hardscape vs. softcape
The hardscape encompasses the man-made elements that bring function and aesthetic appeal to the design.
Examples include concrete pavers; natural stone features, seating and retaining walls, wood and composite decks, pergolas, fencing and synthetic lawns.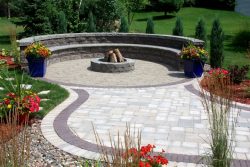 Softscape elements are the living components; that add beauty and character to your outdoor space.
These include the grass, shrubs, trees, flowers and plants.
Indeed, your softscape may also include enhancements like mulch and an irrigation system to help care for the vegetation.
Although the hardscape and softscape elements are distinct; an effective landscape design integrates both to create the look and feel you want for your outdoor living space.
Getting Started
Once you've considered the landscaping features necessary to bring your vision to life; it's time to get your project in motion.
Set a budget and consider whether you will need professional support; to make your design ideas a reality.
A remodeling expert can guide you on how to achieve the look you desire with your home's unique characteristics in mind; while helping manage your timeline and expenses.
Skyway Home Improvement's team of professional remodeler will get to work immediately you approve the quote.
They work with you every step of the way to guarantee timeliness and full satisfaction; right from the start to the end.
They are ready to help you update with stunning remodeling service. Skyway Home Improvement is the professional home for an affordable renovation and remodeling service.
Skyway Home Improvement is fast and its goal is to provide a service that exceeds clients' expectation.