Windows Replacement Is the Best Solution for Old Windows
June 2, 2021
Windows Replacement: The Best Way to Deal with Your Home's Old Windows
Most old houses are over 70 years, with the same windows they were built with. If you own such a house, you must have experienced warping, drafts, or falling off windows because of their old age. Most homeowners will think of buying new window replacement units to deal with the problem.
Replacement windows are a good solution, but these windows can be expensive. They come with advantages like reduced energy bills and improved curb appeal of your home, but since your house is ancient, you might not get the exact windows your old house needs. For this reason, you would need to opt for custom-made windows replacement units.
You Can Repair The Old Windows
Most old windows were built with strong wood that cannot compare to today's wood. Such materials are more durable and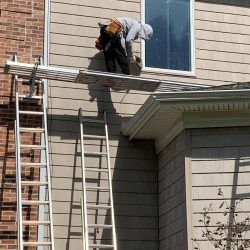 robust than today. Wood is prone to water, and when exposed, it can swell and rot.
Although such damages might not be repairable, others like termite infestation can be repaired. If your wood window has cracks, you can use a wood patty and fill it in the gaps to keep your good ol Windows that have faded need to be repainted, and you can add a rust protective coating so that they don't rust. If your windows allow in drafts, you can check whether there are spaces between the window and the frame. This can be repaired using caulking.
Preserving your old windows will maintain your home's craftsmanship and save you from buying new windows replacement units.
Replace The Window And Maintain The Frame
What about if the frame is in good condition but the window is failing you? Well, sometimes, the window might be wearing out, but the frame is in good condition. That is not a unique situation. It happens. However, before deciding to replace the window only, you have to call a professional windows installer to inspect your windows, frame, and advise you accordingly.
Before buying the window, ensure you get the correct measurements of the frame not to get a window that does not fit. If the frame has minor damages, you can repair it. You will end up saving on full window replacement.
Add Storm Windows To Your Existing Windows
Storm windows are an add-on, and although most people think they are windows installed to protect the main window from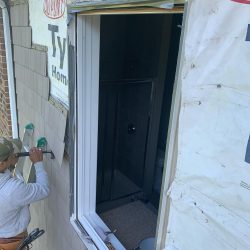 storms, that is not the case. Storm windows are meant to improve your home's energy efficiency and give your main windows  longer life.
Adding storm windows will help seal drafts affecting your old windows. They also maintain your home's heat to ensure your heating and cooling systems have very little to do, preserving energy.d windows for a little bit longer.
These windows also improve your home's curb appeal. When choosing, ensure you go for the best design and material to add to your home's security as well.
Replace Your Home's Old Windows With Custom-Made Ones
Most windows that were made in the past are not available in the market today. Therefore, it is challenging to get windows that resemble your old ones or fit your home's architectural structure.
Installing modern windows on a traditional home will steal your home's appeal because the two don't marry. Since your windows might be big and out of the market, you can custom make windows replacement units to ensure you maintain your home's appeal.
Installing the wrong windows in your home can also drop your home's value. You will not need to interfere with your walls with custom windows since you will get the exact size for the existing space.
Maintain Your Old Home's Appeal
It is with no doubt that window replacement units improve your home's appeal and adds value, but replacing your old windows with the wrong style can interfere with your home's appeal. As you improve security and energy efficiency, consider your home's history as well.
It is wise to ask for advice from the experts. They will inspect your home and advice on what works best for you. Since replacing your home's windows is not an emergency that needs to be worked on right away, you can take some time to decide what you want.
Contact us on Facebook.